Rachel Bobbit And Justice Der Team Up For Captivating Single, "Iris Road"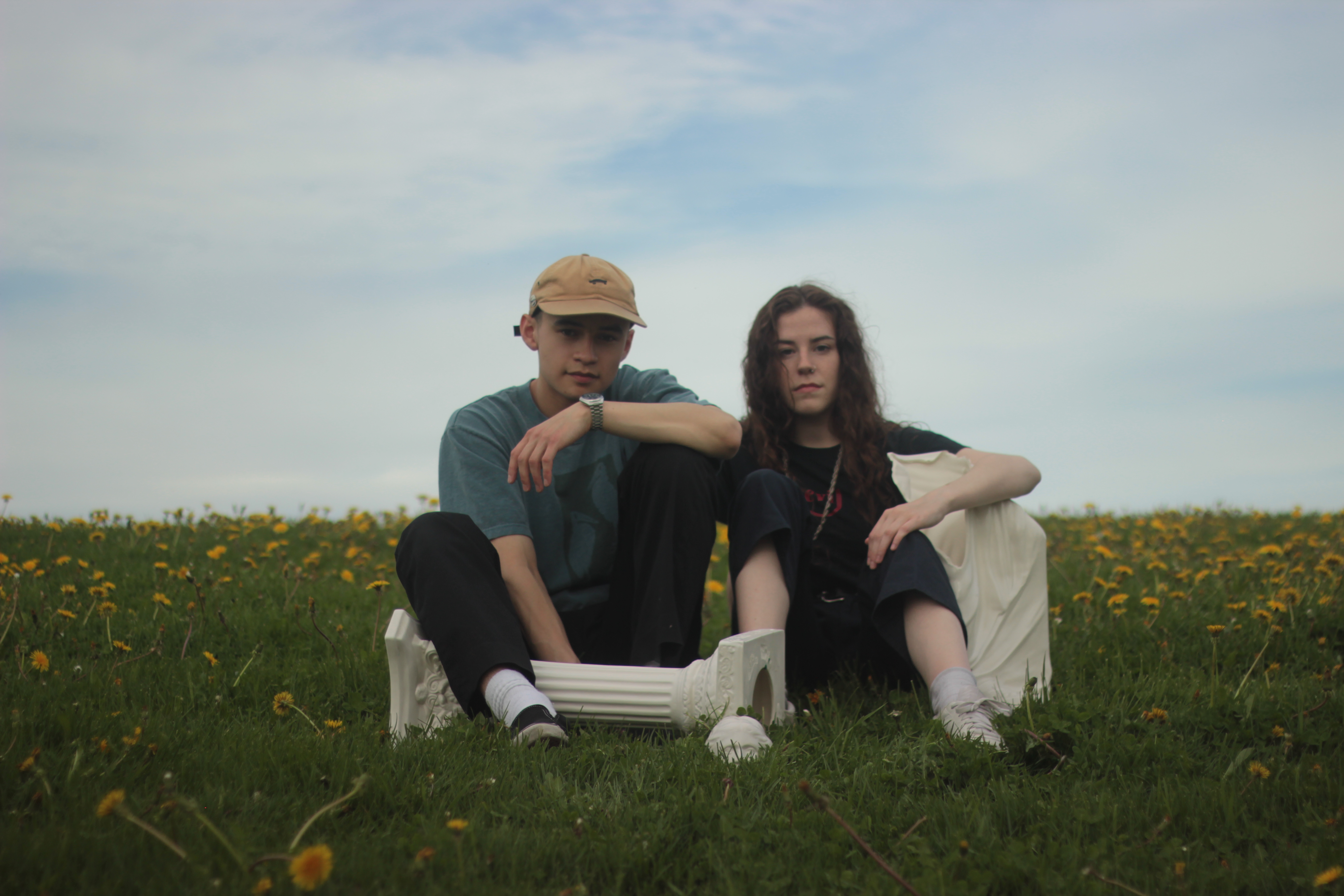 Email: Annjie@LaFamos.com
Website: http://open.spotify.com/artist/1InViXb6zjzMvfoYi5byD1?si=SHPLy4yv[...]
Music: http://open.spotify.com/artist/1InViXb6zjzMvfoYi5byD1?si=SHPLy4yv[...]
Los Angeles, CA -- Alternative musicians Rachel Bobbitt and Justice Der have released their collaborative effort, "Iris Road." Named after a street located near Der's home, the single describes a youthful, utopian day characterized by nostalgic guitars, reverb vocals, and textured drums. The wistful track is the first single off of their upcoming LP, When This Plane Goes Down, set to drop in the fall. Stream or download "Iris Road" on digital music platforms worldwide.

Drawing inspiration from artists like Soccer Mommy, Alvvays, and Radiohead, "Iris Road" serves as a soundtrack to the listener's memories. Bobbitt explains that the audience is "made to feel like they're experiencing the honeymoon phase through rose colored glasses." The track effortlessly encapsulates the difficult period of change almost everyone faces through the transition from an adolescent to early adulthood. Produced by Der, the song features Stephen Bennett on drums, who was inspired by the unique drum patterns of Radiohead's "Weird Fishes/Arpeggi," while inspiration for the mixing of the song was pulled from "Archie, Marry Me," by Alvvays.

Bobbitt and Der come from solo backgrounds where each have released their own EPs: Months to Fall by Bobbitt and Nostalgic For Things to Come by Der. After connecting at Humber College in Toronto, the two noticed an instant musical chemistry that resulted in the release of two cover tracks, "Forrest Gump" by Frank Ocean and "Japanese Denim" by Daniel Caesar, which have collectively garnered over 150,000 listens on Spotify. Combined, they have over 175,000 monthly Spotify listeners. Following the success of those releases, it was only natural for the two musicians to collaborate on a full-length record that would hone in on both of their musical strengths and abilities while simultaneously providing a spotlight for one another.

"Iris Road" is now available to stream or download on digital music platforms worldwide. Stay updated with all things Rachel and Justice via Instagram @Justice_Der or Twitter @RachelBobbitt.



Mi2N Music PR

Bruce Cockburn Announces 50th Anniversary Shows

Hit Songs Deconstructed Releases Its 2019 Year-end Hit Song Trend Report, The State Of The Hot 100 Top 10

Music Documentary Premiere 'United Nation: Three Decades Of Drum & Bass' Feat. Sigma, DJ Fresh, Andy C, Fabio & Grooverider

Literate Rock, Evocative Of Elvis Costello Meets Warren Zevon, As Singer-Songwriter Noam Weinstein Delivers His Latest Vividly Drawn Album, '42 1/2'

HUDSON VALLEY PLANS 'WAY TOO HOT' WINGS FESTIVAL

Stiff Little Fingers

Micayla De Ette, Star Of The Upcoming Film Hold On, Releases Her New Single And Music Video "Write A Song", Featuring Flavor Flav
| | | |
| --- | --- | --- |
| | News Headlines | |

Get your music news covered...
Have your press release written
by the pros at Mi2N
| | | |
| --- | --- | --- |
| | Articles | |